Sanada Yukimura, Nobushige Spots Tour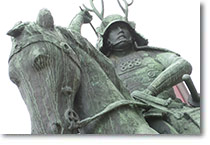 Sanada Nobushige, also known as Yukimura, is one of the most popular Samurai during the end of Sengoku Period (early 17th century). Yukimura is a strategist and great loyal warrior of Toyotomi Hideyori. He spent all of his life and effort to assist Toyotomi clan that was already fallen by Tokugawa Ieyasu who is the winner of Sengoku period and ruled the Japan and opened Edo Shogun Government in Tokyo. He defeated Tokugawa Hidetada army during the battle of Sekigahara. During the siege of Osaka Castles, he almost killed Ieyasu in one chance. Therefore, his story and strength as Samurai have been told by the history over Edo period. He is one of the best Samurai in Japan. Here we introduce all the trace of Sanada Yukimura spots in Japan.
Osaka Castle
Get the Flash Player
to see this video.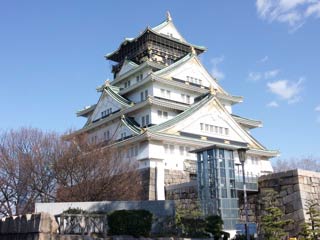 Travel Information
Symbol Castle of Osaka
Osaka Castle (大阪城) is one of the major castles of Japan located in the center of Osaka City.It was built in 1585 by Toyotomi Hideyoshi and rebuilt by Tokugawa Hidetada. It is well known as the Castle of Toyotomi Hideyoshi. There are Tenshu (reconstructed), stone walls, moat and keeps, and many of them are still remains as the original. The entire castle is still preserved well so that you can see the actual castle from Sengoku period. Many of the ruins are chosen as the important cultural treasure of Japan. There are many attraction such as museum, and concert hole in the castle.

Tourist Info.
Admission for Tenshu: 600 yen for adults, free under junior high.
Opens: 9:00 to 17:00

Access
0. at Osaka Station
1. use JR Osakakanjo Line to Osahajokoen (9 min.)
2. walk west (5 min.)
The contents of this feature